Our Team
Ross Archer
Chief Executive Officer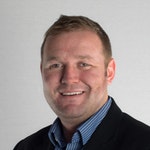 Ross has seven years' experience in managing a number of companies across a range of industries. With his latest position being director of a sustainability management company, Ross's approach is always with sustainability in mind. He is an avid cryptocurrency enthusiast and has continuously invested in this sector over the last three years. Although this is a relatively new market, it is one in which Ross has significant expertise. Additionally, Ross has vast experience of buying the specialised equipment in order to mine cryptocurrencies effectively. Buying the correct equipment and at the right price is crucial to a successful operation.
Alexander Johnson
Non-Executive Chairman
Alexander is a technology specialist and venture builder who has expertise in the commercialisation and development of web and app based technologies. He began his career with various entrepreneurial projects; quickly forming a significant network and establishing himself as a serious and trustworthy partner. Alexander Johnson continues to act as a director to several companies and has served as a board director of companies such as Worldwide Natural Resources PLC, a waste to energy company with operations in South Africa. Alexander has previously served as an IPO, mergers and acquisitions and venture capital consultant. Alongside his business and tech ventures, Alexander is a contributor to City AM and other publications. He is also a lecturer in Leadership and Entrepreneurship within the Business and Management Skills Programme at University of Oxford.