Our Team
Ross Archer
Chief Executive Officer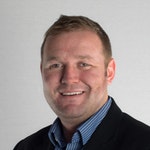 Ross has seven years' experience in managing a number of companies across a range of industries. With his latest position being director of a sustainability management company, Ross's approach is always with sustainability in mind. He is an avid cryptocurrency enthusiast and has continuously invested in this sector over the last three years. Although this is a relatively new market, it is one in which Ross has significant expertise. Additionally, Ross has vast experience of buying the specialised equipment in order to mine cryptocurrencies effectively. Buying the correct equipment and at the right price is crucial to a successful operation.
Alexander Johnson
Non-Executive Chairman
Alexander is a technology specialist and venture builder who has expertise in the commercialisation and development of web and app based technologies. He began his career with various entrepreneurial projects; quickly forming a significant network and establishing himself as a serious and trustworthy partner. Alexander Johnson continues to act as a director to several companies and has served as a board director of companies such as Worldwide Natural Resources PLC, a waste to energy company with operations in South Africa. Alexander has previously served as an IPO, mergers and acquisitions and venture capital consultant. Alongside his business and tech ventures, Alexander is a contributor to City AM and other publications. He is also a lecturer in Leadership and Entrepreneurship within the Business and Management Skills Programme at University of Oxford.
Russell Spratley
Head of Investor Relations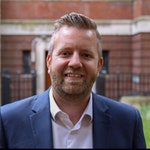 With a background of over 12 years in the Financial Services and Technology industries, Russell brings a wealth of high value and relevant knowledge to the Company. Before going into business Russell studied Electrical & Mechanical Engineering under an apprenticeship scheme before turning his focus to the financial services sector. Having worked as an Investment Consultant for a leading city based firm he acquired a wealth of knowledge on asset allocation strategies, product structuring and risk mitigation techniques. The combination of client facing skills as well as key management strengths make Russell a intrinsic component in the company's ongoing expansion. In addition to serving as Head of Investor Relations for Viderium, Russell also currently acts as Senior Associate at Lochwood Capital Ltd.
Sofija Salimdzanova
Office Manager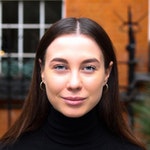 Sofija, originally from Russia, has gained relevant experience in client facing roles in high-end luxury market segments. Having worked for Gucci at their Sloane Street Branch and additionally in Russell & Bromley she has acquired an array of office administration and customer care skills. Sofija is also a talented musician (Pianist and Vocalist) and is working towards a degree in musical studies at City, University of London.